Attention Women Living with Diabetes and Prediabetes...
Overcome Diabetes Burnout, Reduce Stress
and Start Enjoying Life More!
Do any of these statements describe you?
You struggle to balance managing your diabetes along with work and family obligations.
You worry about potential long-term complications from not managing your blood sugars.
Your high stress level is affecting your moods and impacting your relationships.
You tend to eat more when stressed and may not make healthy food choices.
You feel there is more that you can do from an emotional and spiritual level to support your well-being.
You feel like you are failing at managing your diabetes and your overall health despite your best efforts.
If any of these statements describe you, there is help!
Diabetes management is NOT easy, but with effort, guidance and support, you can make a HUGE difference in your health. You're not alone! According to the National Diabetes Federation, there are approximately 537 million adults living with diabetes worldwide. Living with a chronic disease comes with its own challenges. These are in addition to the daily stresses that we all encounter day to day. It's so easy to fall into patterns that don't support our best interest when we are overwhelmed and overstressed. Those first steps can feel daunting!
Working with a spiritual health coach can help you get started on the path towards a healthier you. By working together, we will:
Identify your TRUE motivation for optimizing your health (When you know your real "WHY" it will help you move forward towards any goal!)
Set boundaries to support what is important to you in your health and spiritual journey
Raise your energetic vibration to better align with what you truly want
Work together to break unhealthy patterns and limiting beliefs related to diabetes and other areas in your life
Start living in the PRESENT moment with less worries about the past or future
Break free from diabetes burnout!
"One step at a time is all it takes to get you there." - Emily Dickinson
More About Your Coach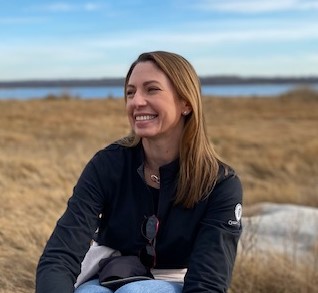 Your Coach
Carole is an experienced Certified Diabetes Care and Education Specialist and Registered dietitian with over 15 years of experience helping adults navigate living with diabetes. She has taught numerous classes, led community education events and has been a speaker for healthcare professionals on diabetes education. She is also a Reiki Master Practitioner who understands that our mental, emotional and spiritual health play a significant role in our overall well-being.
She understands that diabetes management requires not only the physical acts of taking medicine (if you are prescribed medication), checking your blood sugar, eating healthy and exercising... but it requires having the tools to navigate the daily challenges to prevent diabetes burnout. Managing diabetes is a lot of work but you don't have to do it alone!
By working with Carole you will:
Better understand your diabetes/prediabetes and your beliefs around living with this condition
More effectively manage daily stress from all sources (not just your diabetes/pre-diabetes!)
Prevent or overcome diabetes burnout
Learn to how to stop the racing thoughts of worry, doubt and what if's
Better understand yourself as a physical, emotional, mental and spiritual being
Gain the tools to raise your own vibration and enhance your relationship with those around you
Release trapped emotions and stagnant energy that no longer serve you
See yourself as the amazing, beautiful soul that you are!